Welcome to Our Swim

School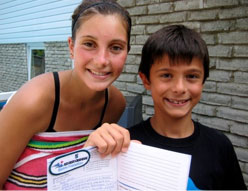 At KC Swim School we strive to provide private swim instruction in a safe and enjoyable environment for children and adults of all ages.
Participants will be taught through the Lifesaving Societies Swim for Life Program and will have the unique opportunity of developing into strong and confident swimmers.
Why choose KC Swim School...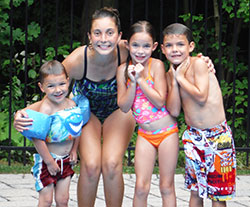 One-on-one instruction
Fun, experienced, and qualified instructors
5 consecutive days of instruction leads to faster and more successful learning
Salt sanitizing pool
Swim instructors will come to your backyard pool for lessons
"KC swim school has been the most wonderful experience for my children! They have fostered a confidence in my children's swimming abilities that supersedes any other program we have participated in. The instructors are positive and always able to engage the children no matter the age or level. I highly recommend KC Swim to all parents and you can't beat the convenience of having lessons in your own back yard!!!" – S. French